The California Air Resources Board (CARB)
announced today
that statewide emissions of greenhouse gasses have fallen below 1990 levels for the first time since 2004.
The emission reductions are roughly equal to taking 12 million cars off of the road or saving 6 billion gallons of gasoline.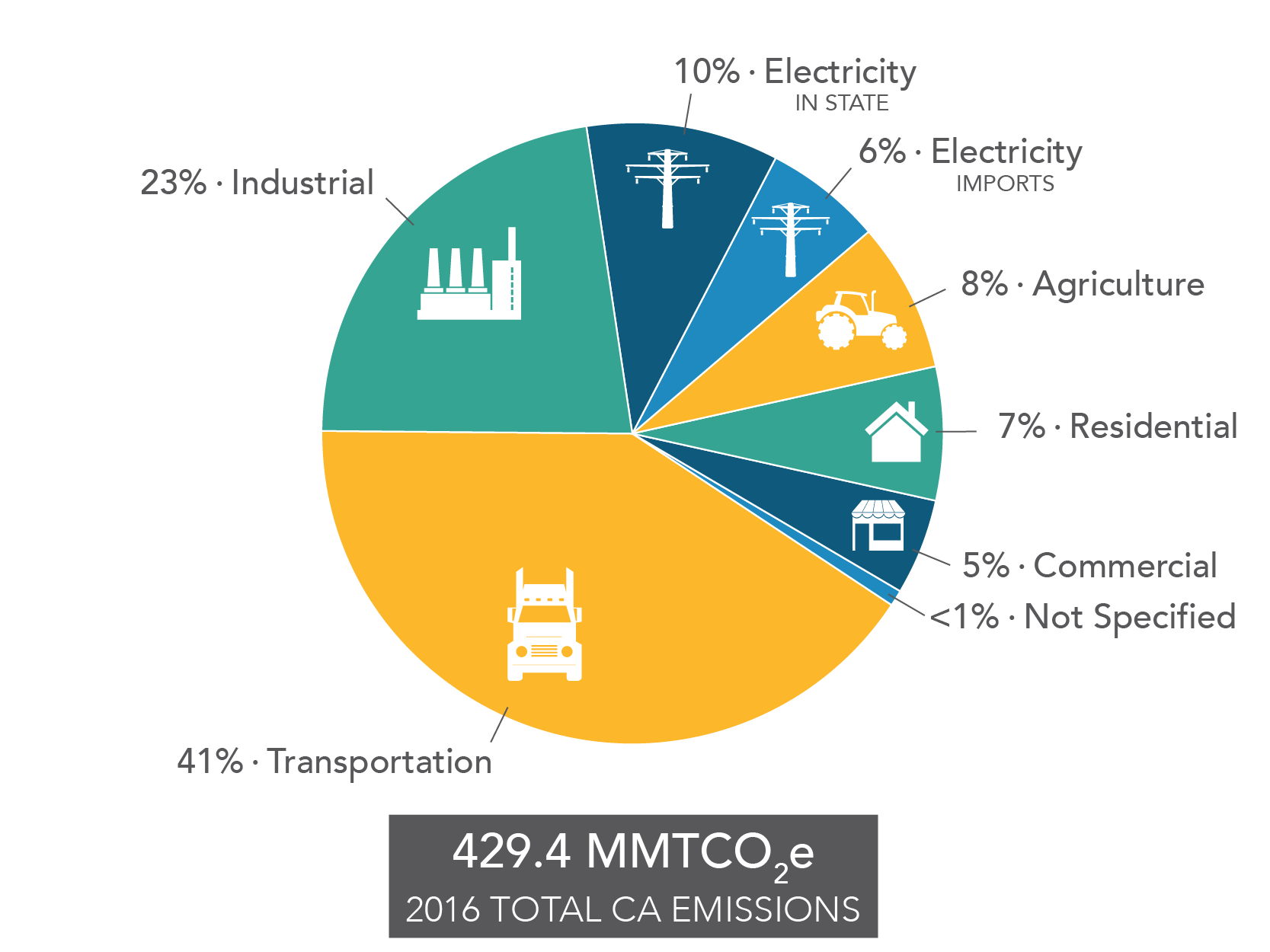 In 2006 California passed its landmark climate change law, AB 32, which requires the state to reduce its emissions to 1990 levels - 431 million metric tons) by 2020. According to the state's 2016 Greenhouse Gas Emissions Inventory published today, California's emissions were 429 million metric tonnes.
Governor Jerry Brown made note of the achievement, saying, "California set the toughest emissions targets in the nation, tracked progress, and delivered results."
Added CARB Chair Mary Nichols, "This is great news for the health of Californians, the state's environment and its economy, even as we face the failure of our national leadership to address climate change.
Highlights from the inventory published today include:
Carbon pollution dropped 13 percent statewide since a 2004 peak; meanwhile the economy grew 26 percent.

Per capita emissions continue to be among the lowest in the country. They fell 23 percent from a peak of 14 metric tons per person (roughly equal to driving 34,000 miles) in 2001 to 10.8 metric tons per person in 2016 (roughly equal to driving 26,000 miles). That is approximately half as much as the national average.

Carbon pollution dropped 3 percent between 2015 and 2016—roughly equal to taking 2.4 million cars off the road or saving 1.5 billion gallons of gasoline and diesel fuel.

The "carbon intensity" of California's economy – the amount of carbon pollution emitted per $1 million of gross state product – dropped 38 percent since the 2001 peak and is now one-half the national average.

California now produces twice as many goods and services for the same amount of greenhouse gas emissions as the rest of the nation.
Electricity generation had the largest decline among the sectors.

Emissions from this sector declined 18 percent in 2016, reflecting continued growth in renewable energy – such as solar, wind and geothermal – as a result of the state's Renewables Portfolio Standard, and a corresponding drop in natural gas generation. Solar electricity in all forms, including rooftop generation, grew 33 percent, while natural gas fell more than 15 percent.